M and K Gifts Galore
M and K Gifts Galore
---
Here at MandK we are a family owned and operated business. My mother and I have been doing the crafting part of this business in our home state for more then 10 years. We have been online as a successful business for almost 2 years now, and we have decided to open up are product line to affiliates.
We will be adding products from many local established crafters. As well as more of our own products in the very near future. We do custom work in addition to our standard line. Many of our products can be personalized, for any occassion.
We will be carrying seasonal items such as dipped goodies for the holidays. As well as a craft line for each holiday, and everyday.
if you choose to join us please put my name Debbie Baker #107 in the fax box, Thank You!
Handmade appliqued quilt.They can be used to cover the baby, or hang them on the wall, which ever you decide.
Can be made to order in ALL your choices, just email me with what you are thinking.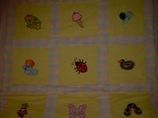 This totally "tiger-riffic" bag is the coolest look for school, shopping, or quick road trips!

This roomy backpack features velvety plush fabric in a wild animal print; comfort-padded straps, giant center compartment with double-zip top and secret inside pocket, and a handy zippered pouch right on the front. 100% polyester fabric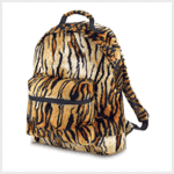 Snickadoodle

This is Santa's favorite cookie! It's a terrific holiday cookie, simple and tasty. Another one of those wonderful gift giving ideas , made simple by MandK Gifts Galore.
Make 3-4 Dozen cookies!!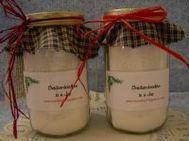 Chocolate Covered Graham Babies
These delicious honey grahams come 12 in pack, dipped in your choice of chocolate and topped with your favorite toppings.