Organize This
Organize This
Everything you need to get organized!!!!!!!!!!!!
Organize.com has been a well established business for 8 years that specializes in providing innovating products to help organize people of all types, ages, and incomes. These commodities extend to a wide realm of areas including Household storage and gadgets, to travel and pet care materials. Our prominence has allowed us to be featured in such acclaimed publications such as The Oprah Magazine, Real Simple, Parenting, and USA Today!
Currently we provide a $2.00 discount coupon for all first time online shoppers of our website, use coupon code F7777 at the time you place your order.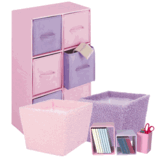 JOIN - Our Affiliate Program