Double Blessings
Double Blessings
Double Blessing Boutique is owned by a Work At Home Mom of twins.
We have a large selection of Scripture Purses to choose from. You will also find visor clips, jewelry, rolly totes, diaper bags, bath and body items,prayer journals and totes! We have a variety of Christian gifts to make your gift shopping easy. I will be adding items weekly, so be sure to check back often.
if you decide to join our team, please put my name Debbie Baker #001 in the fax box, thank you!
This very trendy bag comes in black and your choice of I John 4:11
Dear Friends, Since God so loved us, we also ought to love one another.
OR Revelation 7:17
Them to springs of living water. And God will wipe away every tear from their eyes.
8in x 13in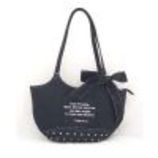 A soft basket chock-full of love and fun! Includes bottle, brush, key rattle, snack cup with lid; lollipop rattle, tumbler cup with lid, fork, spoon, bib, and best of all a cuddly stuffed animal! The bottle is dishwasher/microwave safe, of course!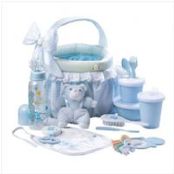 Here's a great way to give our coasters as a gift. This nifty Coaster Bag Set includes 4 cork-backed coasters tucked inside a full color gift bag. A gift tag completes the gift set. it's a great house-warming gift, teacher gift or gift for yourself!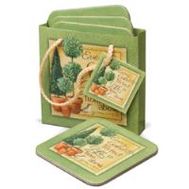 A three layered necklace uses freshwater pearls for beauty with unmistakable quality. Tiny glass seed beads separate the freshwater pearls in the adjustable necklace. White pearls with silver beads. Freshwater pearls form the matching 1.5 inch long linear drop earrings. Fashionable design with quality components.