Mary Moppins
Mary Moppins
Safe, Natural Green Cleaning Supplies & Cleaning Products
if you would like to join our team please put my name, Debbie Baker in the fax box, Thank you! --></a>
If you enjoy the convenience of the disposable Swiffer towels but dislike inconvenient cost then welcome home. Our Swifter towel works in exactly the same manner as the Swiffers, only it can be machine washed 50 times and used over and over again. These towels are excellent for dusting computers, TVs and replace an entire roll of paper towels. Polish your jewelry and even your fine camera equipment. They are a synthetic material and will not scratch delicate surfaces. You will want some for every room of the house!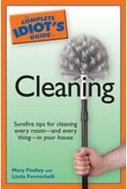 Non-Absorbant Cleaning Head:
Eliminates germ-laden, wet, smelly mops.
Never needs rinsing
Easy to store
Always ready for quick cleanups

Never before have you used a system so fast and easy to use for cleaning windows and windshields. Two pads come with each kit. One pad washes using water only and the other dries.

This system is unbeatable for cleaning sunrooms or condominiums and all windows in your home, inside and out. The swivel pad holder adapts to angles and curves cleaning even the very bottom of windows on two story homes