UnSeenOnTv
UnSeenOnTv
UnSeen On TV - Innovative New Products That You've Never Seen Before!
Looking for unique new products to buy or sell? If so, you've come to the right place! UnSeen On TV features a wide variety of new products that you won't find anywhere else. Unlike the items sold "as seen on TV", you can't get the majority of our innovative products through late-night infomercials or in most mass-market retailers.
And, since most of our products are also available for individual purchase, Unseen On TV offers cutting-edge consumers a great place to look for unique devices, gadgets and tools that provide solutions to everyday problems. Browse our store shelves and you're sure to find something that catches your eye!
We're constantly adding new products to the store, so check back frequently to find the newest and coolest products that are "Unseen on TV"!
Join Our Affiliate Program
Towbar Safety Sock™
Pickup Truck Hitch Cover Helps Prevent Injury from Exposed Hitch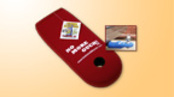 PlaquePro™
Unique Toothbrush Simultaneously Brushes Upper and Lower Teeth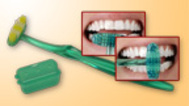 Unique Image™ Christmas Camera
10 artistic holiday backgrounds frame each of the 24 exposures fr...